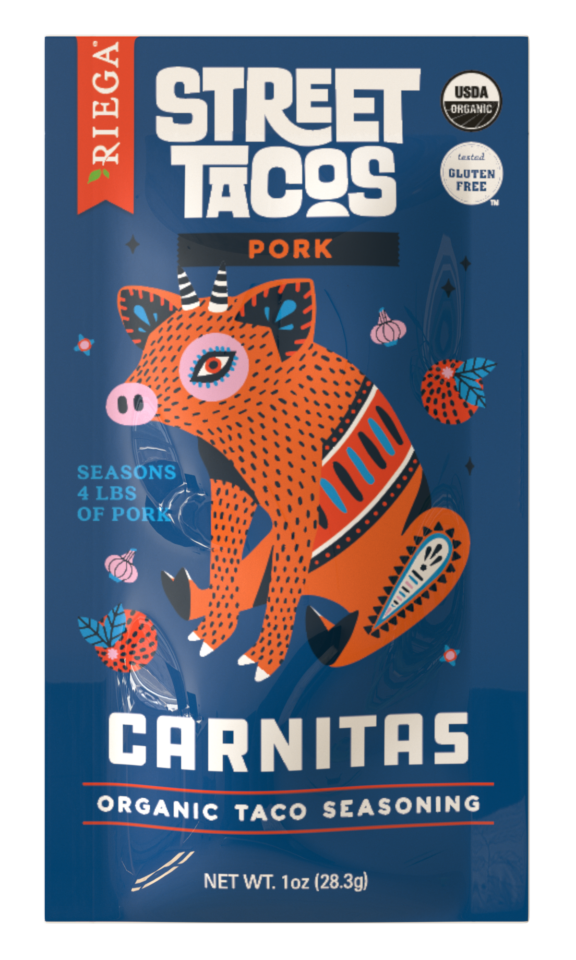 Riega® Organic Carnitas
Street Taco Seasoning
Spice up Taco Tuesday with Riega Organic Carnitas Seasoning. Juicy, mouthwatering, shredded pork you won't be able to put down.  Simply follow the directions on the back of pouch for delicious tacos or click on our recipe page to explore more options. Organic, Vegan, Tested Gluten Free, and Certified Kosher.